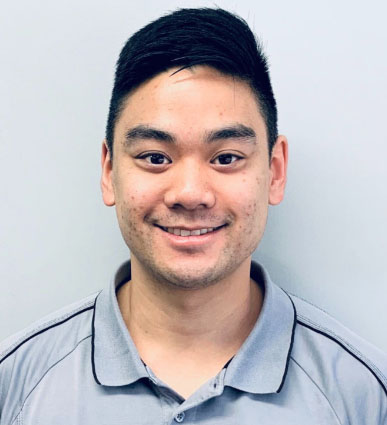 Physiotherapist
Andrew Chan completed his Masters of Physiotherapy degree at The University of Sydney following an undergraduate degree in Exercise and Sports Science. Andrew initially studied Commerce and made a career change from accounting to physiotherapy after realising that his passion in life was to help people become active and fit.
Andrew enjoys treating and rehabilitating musculoskeletal complaints and sports injuries. He has a keen interest in treating cervical/neck complaints including the management of headaches, shoulder dysfunction, and knee and ankle rehabilitation. Andrew places a strong emphasis on exercise prescription and manual therapy to enhance recovery and help prevent future injury. He has undertaken courses in matwork pilates and rigid/kinesio taping. Andrew was previously an aspiring professional tennis player, reaching an Australian men's ranking of 150 at age 15. Throughout his competitive tennis days, Andrew sustained his own injuries and this has given him a good understanding of the rehabilitation journey.
Andrew continues to be very active playing social competition basketball and also gym training. Andrew loves to eat good food and spend quality time with his wife and friends. He's open to good food suggestions! Andrew is a member of the Australian Physiotherapy Association, Musculoskeletal Physiotherapy Australia, and Sports Physiotherapy Australia.