The specialist care you need
...to get out of pain and get your life and fitness back on track!
Make an Appointment
Five Dock Physio & Sports Injury Centre
Five Dock Physiotherapy & Sports Injury Centre is focused on providing personalised, professional, holistic health care for all of our clients both in Five Dock and the surrounding suburbs of the Inner West; including Drummoyne, Concord, Burwood, Croydon, Homebush, Abbotsford, Ashfield, Haberfield, Strathfield
Local Physiotherapists Treating Residents In Five Dock, Drummoyne, Concord, Burwood & Surrounding Suburbs
Our physiotherapy staff are highly qualified university graduates, with expert knowledge and skills in the prevention, diagnosis and treatment of injuries and conditions affecting the body such as; back pain, neck pain, headaches, sciatica, shoulder pain, whiplash, knee pain, ankle pain, achilles tendonitis, hip pain and sports injuries. We are highly trained in the analysis of movement and posture, and are experts in hands on treatment and exercise prescription. We also offer specialised Sports Physiotherapy treating all athletes and injuries.
Five Dock Physiotherapy and Sports Injury Centre treat and care for people of all ages and abilities including:
Recreational & Elite athletes
Young families and children
Seniors of our community
Workers struggling with pain and dysfunction
Those requiring rehabilitation following orthopaedic surgery
We strive to work with you to achieve your goals in the shortest time possible enabling a rapid and safe return to your chosen activities.
Our highly skilled and friendly physiotherapists are passionate about their work, and combined with our first class facilities offer you a level of service and professionalism second to none!
Browse around our site and find out how we can help you! For enquiries, please call 02 9713 2455 or Book An Appointment online.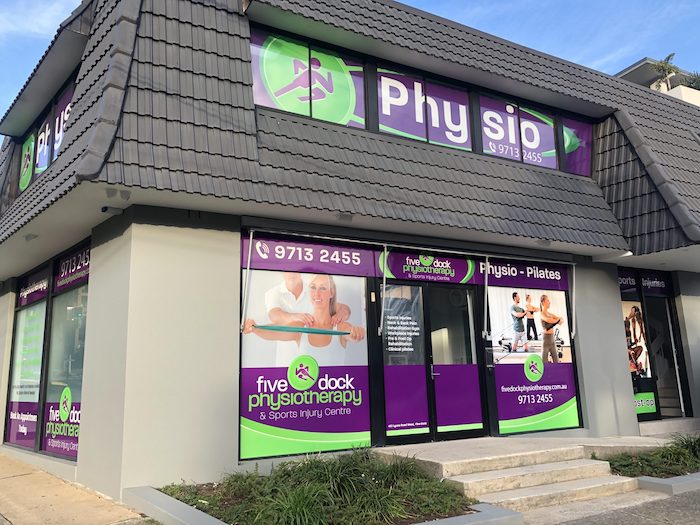 Opening Hours
Below are the opening times for our clinic located at:
451 Lyons Road West Five Dock NSW 2046. Entry on East Street.
Monday (07:00 – 19:30)
Tuesday (07:00 – 19:30)
Wednesday (07:00 – 19:30)
Thursday (07:00 – 19:30)
Friday (07:00 – 18:30)
Saturday (08:00 – 13:00)
Sunday CLOSED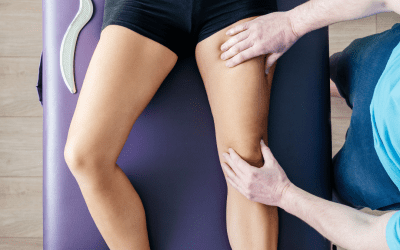 Your Quadricep Muscles are a group of muscles at the front of your thigh. Primarily these 4 muscles as a group extend your knee and ensure that your patella tracks correctly.
read more