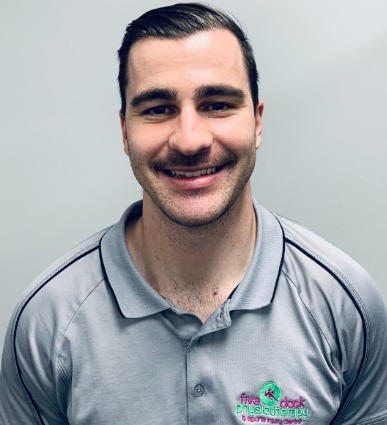 Physiotherapist
Andreas Vais completed a Masters of Physiotherapy at the University of Sydney, following the completion of a Bachelor of Exercise and Sport Science at the Australian Catholic University.

 Andreas applies evidence-based practice and provides individualised treatment plans for his patients so that he can help them achieve their goals and return to their activities whether it be in the context of sport or exercise goals, work, or simply returning to normal activities of daily living.

 Andreas's approach to physiotherapy management involves a mix of manual therapy techniques, individualised exercise-based prescription, and detailed education so that his patients are able to understand the nature and timeline of their injury.
 Andreas has a keen interest in helping people with a vast range of musculoskeletal conditions including neck and back pain, acute sports injuries, with a particular interest in ankle and knee rehabilitation. Andreas through personal experience has sustained differing injuries and has experienced an ACL injury completing both pre & post-op rehabilitation. Through these experiences Andreas can empathise with his patients and the injuries they present with.

 Andreas has played football overseas in England and Spain training for clubs such as Tottenham Hotspur FC, West Bromwich Albion FC, Fulham FC and Cornella CF in Barcelona. He has also been involved with the NSWIS program here in Australia and competed at NPL1 and NPL2 levels for many years. In his time as a physiotherapist Andreas has provided Physiotherapy coverage to NPL 1st grade football teams including Marconi Stallions and Hakoah FC and AFL coverage for the UTS Bats Football Team.

 In his spare time, Andreas enjoys training in the gym/park, playing football socially with friends, hanging out with his girlfriend and watching a variety of TV shows.
 He is a member of the Australian Physiotherapy Association.