Ankle Pain Treatment Russell Lea
Five Dock Physiotherapy & Sports Injury Centre proudly offer quality ankle pain treatment to residents in Russell Lea and surrounding suburbs.
Ankle injuries are incredibly common in all age brackets, and have a variety of causes including sports, work, exercise and everyday injuries. Sports such as basketball and skiing make players more susceptible to ankle injury. Everyday activities such as rolling an ankle on an uneven footpath can cause the development of an ankle injury.
Podiatrists have the knowledge and treatment to successfully treat ankle injuries, using a variety of tailored treatments that strive decrease pain and increase mobility. When dealing with ankle injuries, it is vital that they are treated promptly to prevent unnecessary strain on the joint that could develop into a long term problem.
The muscles and tendons in your ankle give stability to your entire foot. If you experience pain or have difficulty moving the ankle joint, it is important that you seek treatment from a healthcare professional.
Five Dock Physiotherapy & Sports Injury Centre offer quality physio care for ankle pain and injuries.
Causes
Ankle pain is caused by a number of factors including damage to muscle, tendon, bone and ligaments. It's important to diagnose your exact condition promptly to avoid further damage.
Muscle weakness in the ankle can cause ligaments to stretch and strain. Another type of ankle injury is a fracture or break. The recovery from a break or fracture can be effectively treated by a podiatrist.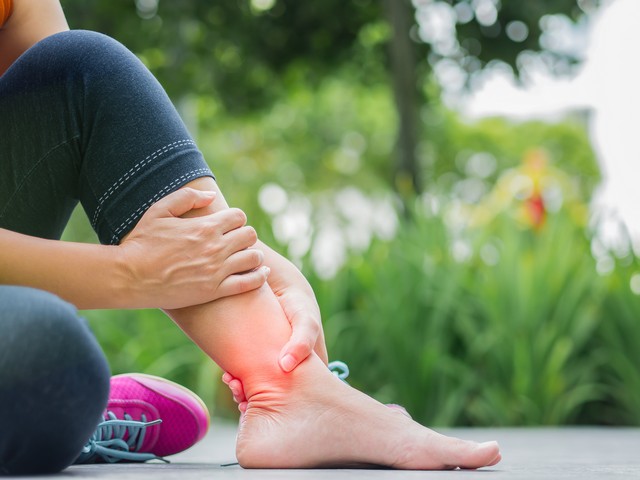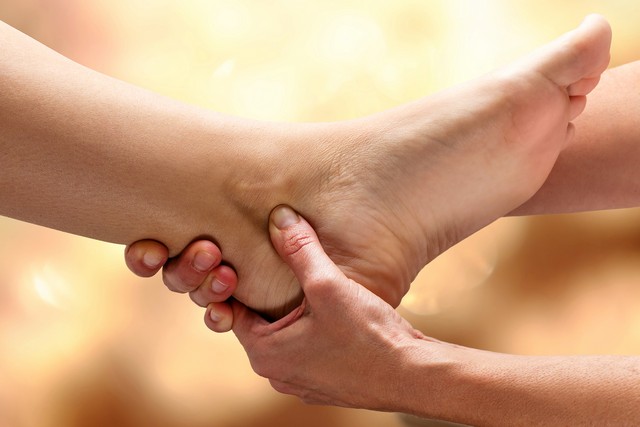 Treatment
The most effective ankle treatment involves a combination of hands on treatment and exercises prescribed by your podiatrist. It's important to loosen tight muscles and strengthen weak ones when treating ankle anjuries.
Your physiotherapists' treatment plan is tailored to your history, injury and physical goals. Regardless of your ankle pain's cause- surgery, injury or other causes, your podiatrist will provide you with the treatment and long term solutions for recovery.