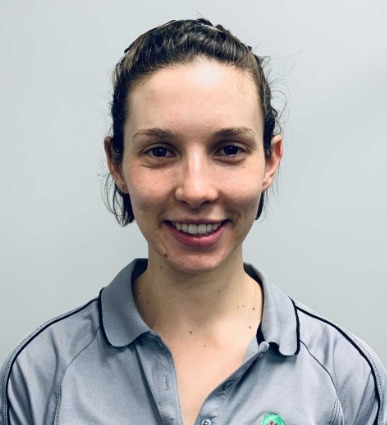 Physiotherapist
Emily completed a Bachelor of Physiotherapy (Honours) at the University of Newcastle before commencing work in Musculoskeletal Private Practice. She gained valuable physiotherapy experience from her previous positions before joining our team.
As a Physiotherapist Emily believes in the importance of combining manual "hands-on" physiotherapy techniques, exercise prescription, amazing communication/education, and patient centred goal setting to help her patient's achieve fantastic results. Emily aims to provide individualised physiotherapy programs to achieve her patient's goals, improve their symptoms and function, and prevent re-injury.
Emily has an interest in rehabilitating common musculoskeletal complaints including sports injuries, neck and back pain, the rehabilitation of shoulder injuries and has a clinical interest in Pilates. Emily has experience developing and leading mat work Pilates classes and provides Patient care using our Cadillac Reformer. She believes Pilates style exercises in conjunction with strength and conditioning training can play a critical role in both performance enhancement and injury prevention.
In the past, Emily was involved in a variety of sports including netball, touch football, dancing and water skiing. Over the past few years she has started outdoor rock climbing, spending her time training in the climbing gym. In her spare time, you'll find Emily climbing in the Blue Mountains, drinking too much coffee, and running at the beach. Emily is a member of the Australian Physiotherapy Association.