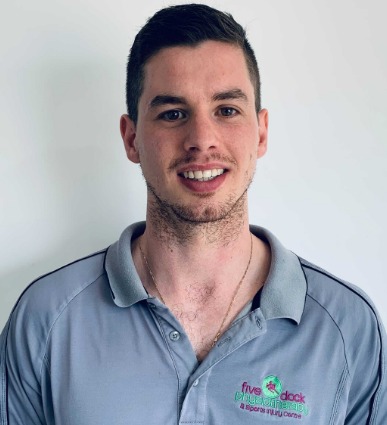 Physiotherapist
Michael completed a Masters of Physiotherapy at the University of Sydney, following the completion of a Bachelor of Exercise and Sport Science at the Australian Catholic University.
Michaels approach to physiotherapy management involves a mix of hands-on techniques and manual therapy, exercise-based prescription and open, honest communication, ensuring that his patients are educated on their condition and are able to understand the nature and prognosis of their injury.
Michael has an interest in rehabilitating a vast array of musculoskeletal complaints including back pain, sports injuries, and he has a special interest in knee and shoulders injuries. Unfortunately, through life and sport Michael has experienced many injuries including knee surgery and has completed pre & post-op rehabilitation. Through these experiences Michael can empathise with his patients and their situations.
Michael has an extensive history of playing football/soccer (involving NPL1, NPL2 & NPL3) and representing NSW at the state titles. In his time as a physiotherapist Michael has provided Physiotherapy coverage to NPL 1st grade football teams including APIA Leichardt Tigers, Granville Rage & Inter Lions.
He has completed post-graduate courses including level 1 & 2 Sports physiotherapy, level 1 dry-needling and specific courses on spine, hamstring and ankle.
He is a member of the Australian Physiotherapy Association.