Known to some as telehealth or a video consultation, Virtual Physio Consultations are the next big thing. They are the newest way that we are able to assist our patients struggling with Pain, Injury or Movement Dysfunction no matter where they are in the world, combining the use of technology and healthcare.
What happens in a Virtual Consultation?
In a Virtual Consultation our expert physiotherapists assess patients initially by doing a comprehensive subjective examination, followed by an objective assessment analysing movement patterns and dysfunction over a secure internet based video program. The program we use is easily accessible from a phone, a tablet or device, a laptop or even using a desktop providing there is audio, a webcam and internet access.
Based on the assessment and symptoms experienced we are able to form a diagnosis and tailor a specific rehabilitation solution for our patients from the comfort of their home, their office or even some remote holiday destination.
Our expert physio's are able to prescribe individualised treatment plans including alternatives for soft tissue or manual therapy where indicated. We are able to prescribe exercise programs which help to improve muscle activation patterns, muscle control, strength, flexibility and range of motion. We're also able to impart our knowledge which is an important part of every physio consultation giving education and advice integral to a fast recovery… all without the hassle of the patient having to leave their own environment no matter where they are in the world.
What are the benefits of Virtual Physio Consultations?
Virtual Physio Consultations are beneficial for many different people in society. Traditionally these consults would be used for people living in remote areas and were also used for those either living or travelling overseas who would like to be consulted by their regular physio. These consultations have also proved beneficial for people in severe musculoskeletal pain who are unable to acutely leave the house. They provide much needed education, advice, pain management strategies and exercises to assist with reducing pain and encouraging movement.
Now with the recent outbreak of the coronavirus, there is an increasing demand for Virtual Physio Consultations. Many Australian's are undergoing self-isolation and as a society we are encouraging the implementation of social distancing measures, so all of a sudden, many people have lost their accessibility to expert physiotherapy assessment, treatment and care. Virtual Physiotherapy is the answer.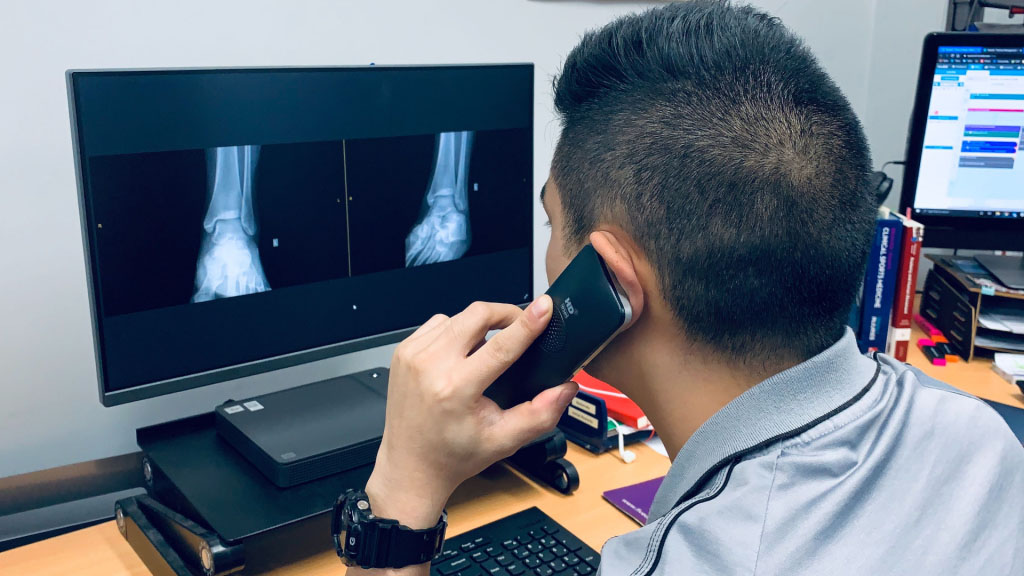 Why are Virtual Physio Consultations so important during COVID-19?
As a result of COVID-19 many patients have been forced into isolation, which means that they have lost their ability to have regular physiotherapy assessment and treatment. Many of these patients rely on physio to keep functioning, whilst others may develop some new pain or injury and are unable to leave the house to get to get diagnosed. Some of these groups include:
Patients that are immune compromised
Patients with a history of lung disorders
Elderly patients that are in the high risk group of catching this dreaded virus but want or need to continue moving freely to stop other health complications
People that have been forced to self isolate as they may have been exposed to someone with COVID-19
Mum's and Dad's that are now working from home and having to additionally home school their kids
People that are doing the right thing and practising social distancing
Healthcare workers that are working around the clock through injury and need some assistance in their spare time
Among others, these types of individuals would benefit greatly from Virtual Physio Consultations getting all the benefits of a traditional physio consultation without the actual contact – a vital element for many in the fight against the coronavirus.
Virtual health is not limited to these subgroups. Virtual Physio Consultations are available for all Musculoskeletal complaints and injuries. We have had great success treating people with:
Elbow problems
Muscle strains and tears
Doing Post-op & pre-op rehabilitation following shoulder and knee surgeries including ACL's, total knee's and those following arthroscopic surgery
RSI type injuries
Tendinopathies
General exercise consultations
Pregnancy related musculoskeletal pain
We have found an easy transition to Virtual Physio Consultations for many of our patients that are currently affected by the impact that COVID-19 has had on their usual way of life. This comes in the simple fact that they can continue their treatment plan, continue to get good relief of pain and continue to move forward toward to achieving their goals.
Typically in clinic we run a range of Pilates options for injury prevention, injury management and treatment (often used during normal physio rehab too) and now using technology we are able to deliver this service using Virtual Health.
Our Pilates Physio's can run Virtual Initial Pilates Assessments, personilised Virtual one-on-one consultations tailoring a specific program and exercises to the individual's needs, and we are also able to run virtual group classes so that people can train in the privacy and convenience of their own home. Whether those in need are at home due to social distancing or isolation, whether they are too shy to go to a class in clinic, or they simply just have a crazy busy schedule, Virtual Pilates can be an easy solution to get you strong and keep you healthy.
Do Virtual Physio Consults attract Private Health Fund & Medicare rebates?
In the past Virtual Physio Consults did not attract rebates, however patients realised the enormous benefits and level of convenience, that this was never an issue.  Due to the changing environment around us, and the fact that Australians' movements are now rather restricted by the COVID 19 pandemic, it has recently been announced that Private Health Funds are fast tracking access for their members to Virtual Physiotherapy Consultations. Insurance rebates are available for Virtual Consultations to current patients of the clinic that have attended within the last 6 months or alternatively if they have a referral from a GP or specialist. It is recommended though that health fund members should check with their health fund to ensure they will cover these physiotherapy consultations. Some funds may impose additional conditions.
The Government has also very recently announced the inclusion of Medicare Rebates for Virtual Consultations where patients have an Allied Health Medicare Referral due to chronic conditions under the EPC program.
Virtual Physio Consults are also available for people who have compensable claims whether it be Workers Compensation or Third Party claims.
How do patients make an appointment?
If you are struggling with pain or injury, are stuck in isolation or just need that next level of convenience, Virtual Physiotherapy Consultations are an excellent option ensuring that you get a high level of care, expert rehabilitation, and ultimately get pain free so that you can reach your goals and do the tasks that you need to do.
Simply call the clinic on 9713 2455 and we can arrange the next steps to get started. If you do intend to apply for any rebates as listed above please arrange to have a GP or specialist referral.